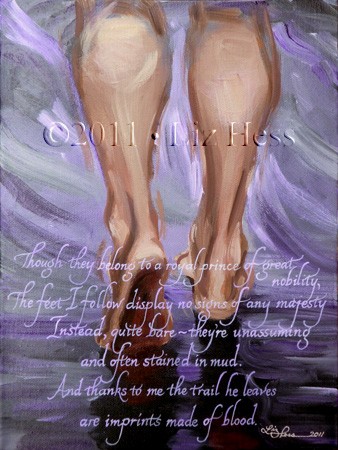 The Feet I Follow
9″ x 12″ Gallery-wrapped Acrylic Original: $495  SOLD

Original Verse, Art, and Script by Liz:
Though they belong to a royal prince of great nobility,
The feet I follow display no signs of any majesty.
Instead, quite bare – they're unassuming and often stained in mud.
And thanks to me, the trail He leaves are imprints made of blood.
5″ x 7″ Archival, Giclee Note Card (blank inside) w/envelope: $5.50