Lancaster Mennonite School Commissions Liz To Paint
Posted by Liz Hess on September 3, 2012.
Lancaster Mennonite School commissioned Liz to paint a series of vintage scenes of the campus over the course of three years. Starting in 2010, the series was completed with the 2012 edition.  The Lancaster Intelligencer Journal / New Era covered the story.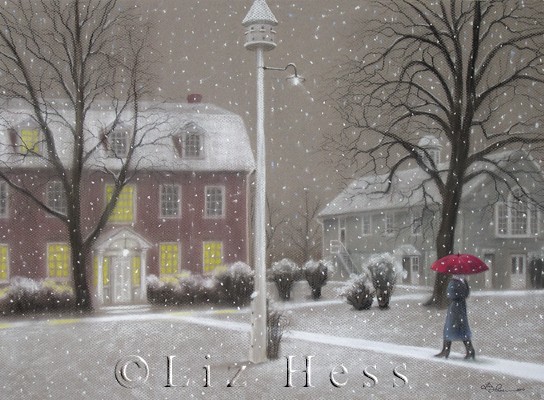 "Early Years on the Campus"
2010 Pastel Original Commission.
Original and all Limited Edition Prints Sold Out.
Note cards available $4.50 each.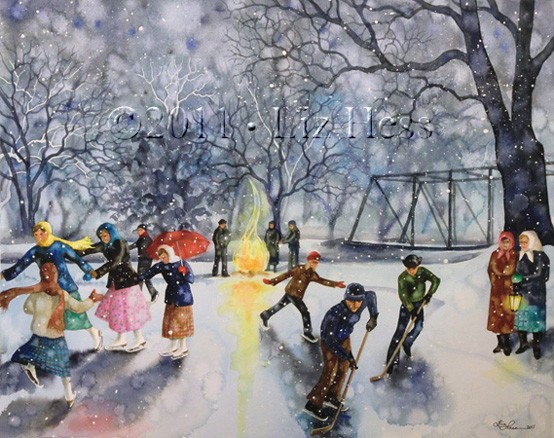 "Early Years at the Pond"
2011 Watercolor Original Commission.
Original and all Limited Edition Prints Sold Out.
Note cards available at $4.50 each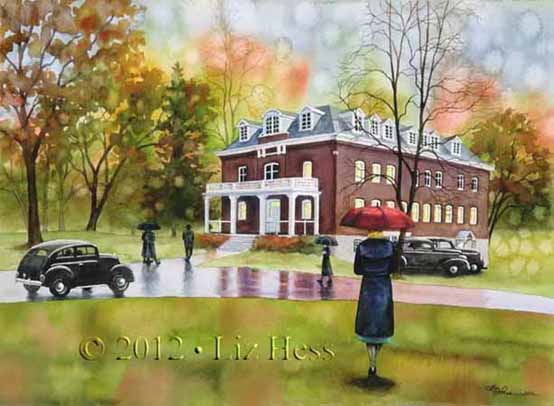 "Early Years on Campus II"
2012 Watercolor Original Commission.
Original and all Limited Edition Prints Sold Out.
Note cards available at $4.50 each