Downtown Lancaster, PA
Posted by Liz Hess on September 5, 2013.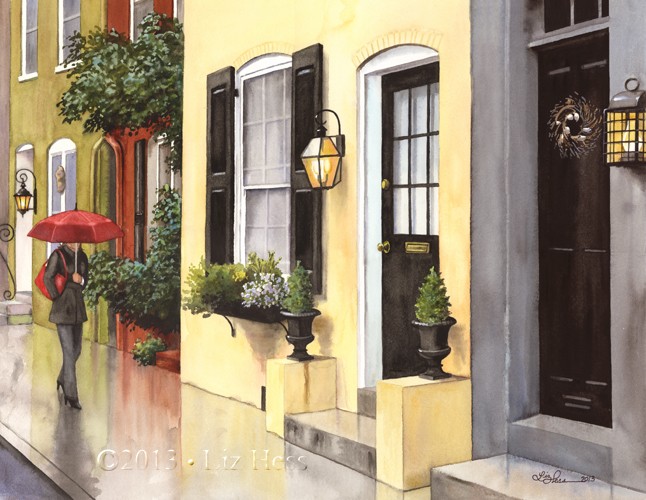 Instead of traveling to paint and be artistically inspired this year, I decided to focus on an aesthetically charming city right outside my gallery door; Lancaster!  Follow the red umbrella down shady streets, past familiar buildings, and in front of iconic landmarks through my exhibit of new, original works which will be unveiled on First Friday, October 4, 2013 at the Gallery.