Liz Invited To Exhibit in Switzerland
Posted by Liz Hess on July 19, 2008.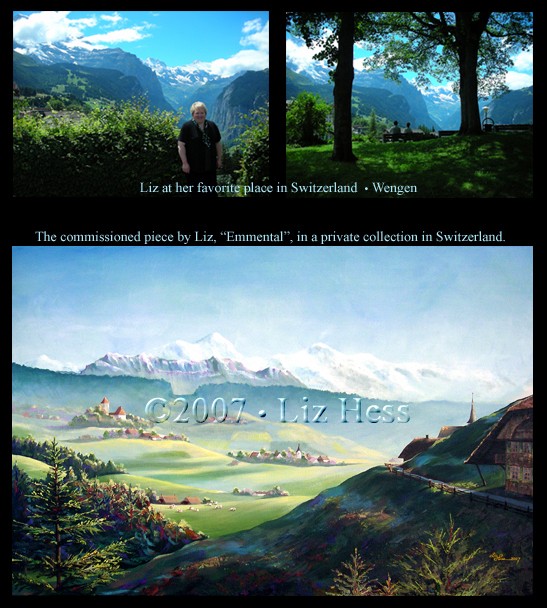 Commissioned in 2007 to paint the Emmental Valley where the Anabaptists originated, Liz was then invited to exhibit her works at the Schaukäseri in Affoltern, Switzerland. Swiss leaders of Emmental commissioned the painting as part of the country's Tauferjähr 2007 commemoration – Year of the Anabaptists, highlighting this ancestral home of many Lancaster County Amish and Mennonites.
22″ x 34″ Limited Edition Giclee Canvas Prints, stretched and ready to hang are available for $350. Also available: 11″ x 16.5″ Open Edition Paper Giclee Prints, $55 and 5″x 7″ notecards for $4.25 ea. Shop Now